Hemlock Printers Ltd. has been proudly operating in Burnaby, British Columbia, for over forty years. Hemlock has grown from a one-man shop in 1968 to one of the largest commercial printers in the Pacific Northwest with a state-of-the-art 79,000 square foot facility employing over 170 craftspeople. Privately owned by the Kouwenhoven family, Hemlock also has sales offices in Victoria, BC; Seattle, WA; and San Francisco, CA.
The company has offset presses and HP Indigo digital presses. Its search for a more efficient workflow began when a client approached the company about connecting to existing storefronts on the customer side. "We went looking for a solution a couple of years ago," says Keith Stoner, Prepress Systems Manager, "and found PressWise at Dscoop."
"It is like a Swiss Army Knife for doing this kind of thing, with XML and SOAP messaging all built in so you can quickly connect to external storefronts. It's typically a couple of days work over a duration of a couple of weeks to hammer everything out and get the integration in place."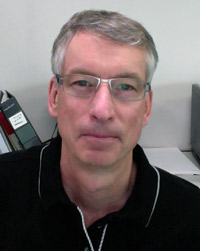 Stoner explains that, among other things, Hemlock and the client need to agree on product IDs, substrates, pricing tables, shipping terms, and customer profiles.
"You have to talk to different people inside the organization, including IT people for the XML part of it and marketing people for pricing tables and product IDs," he adds. "That's all we really wanted in the beginning—an API that would let us quickly talk with client storefronts and a batching tool for efficient digital printing."
With a bidirectional workflow in place, Hemlock went on to find other uses for its PressWise implementation. "The bulk of the work goes to our litho workflow," Stoner explains. "Our online templates have ink channels with special names. Files are batched in PressWise, imposed, and imposed flats are sent to Prinergy for the litho workflow. Ink channels are picked off with Prinergy's Rules-Based Automation and sent to RIPs and platesetters. The plates drop out by the presses, and press operators load them up for production."
Once the job is produced, PressWise handles the shipping function as well, using data the client originally entered into the storefront when placing the order.

Today, about 10% of Hemlock's volume comes through storefronts with 15 different clients ranging from clothing labels to real estate companies, banks, and a hearing company. Many of the jobs are ordered through gatekeepers, but even so, the company has about 100 users on PressWise.
"It helps us get new business," Stoner says. "It is one more tool in our toolbox when we present an opportunity. It is slow and steady growth; every few months we bring someone new on board, and once we have a storefront running, they generally stay with us."