Do you manage both a traditional offset business and a growing digital business? If so, you know the challenges that you can often face trying to manage both workflows with a single system.
Take estimating for example – traditional estimating systems are well equipped for quoting high revenue, complex offset jobs but can be cost-prohibitive for estimating digital or smaller jobs. They are often not user-friendly enough for most staff to use, so only a skilled estimator can easily produces quotes. This complexity often means longer wait times to get a job from a quote to the press, increasing job turnaround times, and it is not unusual for smaller jobs to get pushed back in priority as higher revenue jobs get to the table and out to the client first. This can have a negative impact on your reputation and actually damage your business in the long run.
If you have started to run digital jobs to keep up with customer demands for faster turnaround times, shorter print runs and greater control over the ordering process, you know that traditional workflow methods don't fit. To deliver on the promise of 'lean printing' that digital offers, you need a system that automates your entire workflow, removing manual touches from the print process that eat into your margins.
PressWise can help you create a single unified workflow, pulling in orders from multiple sources, and sending them to the appropriate press. We have customers that have successfully combined their offset workflow with their digital workflow and run it all through PressWise, benefitting from cost and efficiency savings that a single system provides.
We have other customers that have decided to keep their digital and offset workflows separate for the time being, and just run all their digital business through PressWise.
It all depends on your mix of digital and offset business, you and your production staff's appetite for change and your goals for the future. We can help you decide the most appropriate solution for your business. Contact one of our specialists today for a web demo.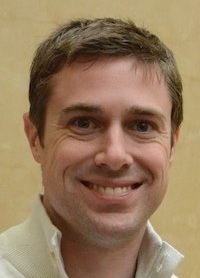 "Without having a tool like PressWise that enables us to batch process and automate the workflow, it's doubtful we would be profitable on digital projects. Instead, we are more profitable on digital than ever before!" – John Cockrell, Cockrell Enovation, TX Tennessee.