Are you turning away small jobs or considering them loss leaders to keep clients?
Digital presses make it much more affordable to produce the high quality, lower-volume orders of business cards, brochures, postcards, banners and much more that customers are asking for. But if you touch these jobs too many times during production, you run the risk of losing money on each job!
Originally designed by a digital print service provider, PressWise provides you with a digital print MIS with everything you need to help grow your business, minimize manual job touches for each job and optimize your digital print workflow for maximum throughput.
Online estimating tools make it easy for sales reps, CSRs or even customers themselves to generate and store quotes, then convert them to digital job tickets for seamless acceptance into your digital workflow.
Unlimited customer web storefronts empower your customers by letting them order on their own schedule, even when your shop is closed.
Customizable templates and catalogs not only make it easier for customers to order and reorder, but are a great way to demonstrate all the additional products and services you can provide.
Job tickets are printed in line with product flow, removing the need for time-consuming handwritten dockets.
All orders, whether from PressWise storefronts, third-party storefronts or manually entered by CSRs or sales resps, flow into a single, unified workflow.
The PressWise MIS lets you manage and track your business and print schedule, giving you real-time insights into your print workflow and providing you with valuable reports so you can make informed decisions.
Makes it easy to add bulk mail processing to your list of services.
Whether you run an all-digital shop or a hybrid digital-offset operation, PressWise is designed to make you more efficient and each job more profitable, so you can scale your business without scaling your workforce. Find out how today – schedule your web demo.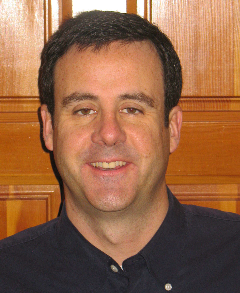 "Before PressWise, each order would take about an hour of admin time to create the estimate and job ticket, get the job into production and get it shipped. With an average of 225 orders per week at an overage order of $500, the cost of manual processing rapidly ate into margins. Each job now consumes an average of 20 minutes of labor, resulting in annual savings of about $45,000." – Ian Flynn, Digital Response Imaging, SF